TORINO (Zona Santa Rita)

#INCONTRIAMOCIINSICUREZZA

Meravigliosa ragazza che ti guiderà in un mondo di trasgressione e passione, dove i tuo desideri diverranno realtà.... dove tutto sarà possibile!!! Regina indiscussa del piacere che ti farà perdere la testa e toccare il cielo con un dito!!! Non perdere altro tempo e vieni a scoprire i confini della tua fantasia, non vorrai più tornare alla realtà!!!
TURIN (near Santa Rita)

#LET'S MEET INSECURITY

Wonderful girl who will guide you in a world of transgression and passion, where your wishes will come true.... where everything will be possible!!! Undisputed queen of pleasure that will make you lose your head and touch the sky with your finger!!! Do not waste any more time and come and discover the boundaries of your imagination, you will never want to go back to reality!!!
TURIN (cercano a Santa Rita)

#CONOZCAMOS LA INSEGURIDAD

Chica maravillosa que te guiará en un mundo de transgresión y pasión, donde tus deseos se harán realidad.... donde todo será posible!!! ¡¡¡Reina indiscutible del placer que te hará perder la cabeza y tocar el cielo con el dedo!!! No pierdas más tiempo y ven a descubrir los límites de tu imaginación, ¡¡¡nunca querrás volver a la realidad!!!
TURIM (perto ao Santa Rita)

#VAMOS ENCONTRAR A INSEGURANÇA

Garota maravilhosa que te guiará em uma mundo de transgressou e paixão, onde seus desejos se realizarão.... onde tudo será possível!!! Rainha indiscutível do prazer que vai fazer você perder a cabeça e tocar o céu com o dedo!!! Não perca mais tempo e venha descobrir os limites da sua imaginação, nunca mais vai querer voltar à realidade!!!
TURIN (près de Santa Rita)

#RENCONTREZ L'INSÉCURITÉ

Merveilleuse fille qui vous guidera dans un monde de transgression et de passion, où vos souhaits se réaliseront.... où tout sera possible!!! Reine incontestée du plaisir qui vous fera perdre la tête et toucher le ciel du doigt!!! Ne perdez plus de temps et venez découvrir les limites de votre imagination, vous ne voudrez plus jamais revenir à la réalité!!!
TURIN (in der Nähe von Santa Rita)

#LASS UNS UNSICHERHEIT TREFFEN

Wunderbares Mädchen, das dich in eine Welt der Übertretung und Leidenschaft führen wird, wo deine Wünsche wahr werden.... wo alles möglich sein wird!!! Unbestrittene Königin des Vergnügens, die Sie dazu bringt, den Kopf zu verlieren und den Himmel mit Ihrem Finger zu berühren!!! Verschwenden Sie keine Zeit mehr und entdecken Sie die Grenzen Ihrer Vorstellungskraft, Sie werden nie wieder in die Realität zurückkehren wollen!!!
Mi piace ricevere regali e frequentare persone di classe !!!
Il mio biglietto da visita Virtuale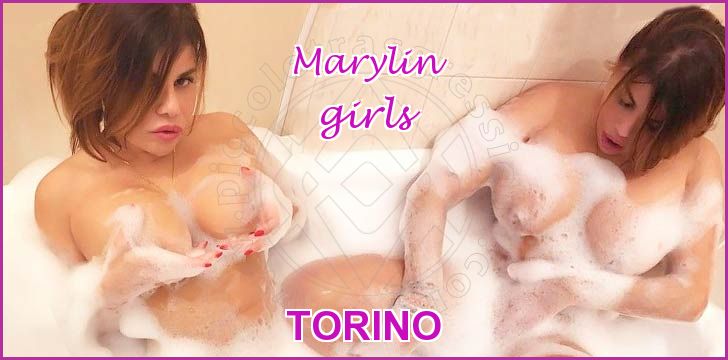 Il mio biglietto da visita