PADOVA
Disponibile anche per videochiamate!! Contattami prima telefonicamente per informazioni per la videochiamate. Chiedi informazioni anche via WhatsApp, chiedi testi pubblicitari, chiedi foto è info, chiedi a tutte le ore. Poi se vuoi una risposta immediata chiama, Non disturbi, scrivi e chiama a qualsiasi orario, non accetto videochiamate per una questione di privacy, non faccio video chat.
PADUA
Also available for video calls!! Contact me first by phone for information for video calls. Ask for information via WhatsApp, ask advertising texts, ask for photos and info, ask at all hours. Then if you want an immediate answer call, Do not disturb, write and call at any time, I do not accept video calls for a matter of privacy, I do not video chat.
PADUA
También disponible para videollamadas!! Contáctame primero por teléfono para obtener información sobre videollamadas. Pide información también vía WhatsApp, pregunta textos publicitarios, pide fotos e info, pregunta a todas horas. Entonces si quieres una llamada de respuesta inmediata, No molestar, escribir y llamar en cualquier momento , no acepto videollamadas por una cuestión de privacidad, no hago videochat.
PADUA
Também disponível para videochamadas!! Contacte-me primeiro por telefone para informações sobre videochamadas. Peça informações também via WhatsApp, peça textos publicitários, peça fotos e informações, peça a qualquer hora. Então se você quiser uma chamada de resposta imediata, Não perturbe, escreva e ligue a qualquer horário, não aceito videochamadas por questão de privacidade, não video chat.
PADOUE
Également disponible pour les appels vidéo !! Contactez-moi d'abord par téléphone pour obtenir des informations sur les appels vidéo. Demandez des informations via WhatsApp, demandez des textes publicitaires, demandez des photos et des informations, demandez à toute heure. Ensuite, si vous souhaitez une réponse immédiate, ne pas déranger, écrire et appeler à tout moment, je n'accepte pas les appels vidéo pour une question de confidentialité, je ne pas de chat vidéo.
PADUA
Auch für Videoanrufe verfügbar!! Kontaktieren Sie mich zuerst telefonisch, um Informationen für Videoanrufe zu erhalten. Fragen Sie nach Informationen über WhatsApp, fragen Sie nach Werbetexten, fragen Sie nach Fotos und Informationen, fragen Sie rund um die Uhr. Wenn Sie dann eine sofortige Anrufannahme wünschen, nicht stören, schreiben und jederzeit anrufen, Ich akzeptiere aus Datenschutzgründen keine Videoanrufe, ich mache keine Video-Chats.
Sono trasgressiva e disinibita, molto preparata in tutte le discipline...
Il mio biglietto da visita Virtuale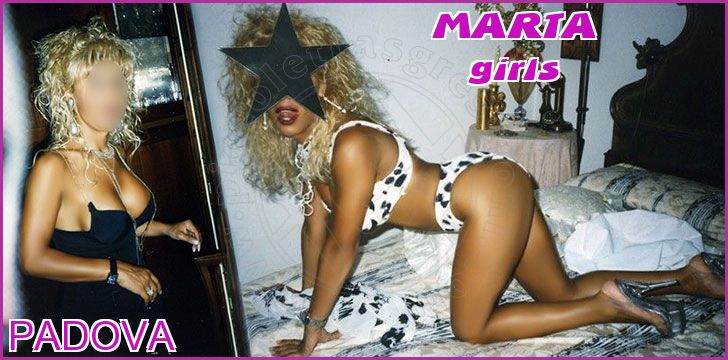 Il mio biglietto da visita