ALESSANDRIA (Zona Centro)
Sono come mi vedi nelle foto e nel video, giovane e veramente bella... 23 anni, alta 1.77, fisico da modella. Mi piace essere una brava monella. Amante dei preliminari, disponibilissima e completissima! Ricevo in ambiente tranquillo e riservato... A presto!
ALEXANDRIA (Central Area)
I am as you see me in the photos and in the video, young and really beautiful... 23 years old, 1.77 tall, model body. I like being a good brat. Lover of foreplay, extremely available and very complete! I receive in a quiet and reserved environment... See you soon!
ALEXANDRIA (Zona Central)
Soy tal y como me ves en las fotos y en el vídeo, joven y realmente guapa... 23 años, 1,77 de estatura, cuerpo de modelo. Me gusta ser una buena mocoso. Amante de los juegos previos, sumamente disponible y muy completa! Te recibo en un ambiente tranquilo y reservado... Hasta pronto!
ALEXANDRIA (Área Central)
Eu sou como você me vê nas fotos e no vídeo, jovem e muita bonita... 23 anos, 1,77 de altura, corpo de modelo. Eu gosto de ser uma boa pirralho. Amante das preliminares, extremamente disponível e muita completa! Recebo em uma ambiente tranquilo e reservada... Até breve!
ALEXANDRIE (Zone Centrale)
Je suis comme vous me voyez sur les photos et dans la vidéo, jeune et vraiment belle... 23 ans, 1,77, corps modèle. J'aime être un bon gosse. Amateur de préliminaires, extrêmement disponible et très complet! Je reçois dans un environnement calme et réservé... A bientôt!
ALEXANDRIA (Zentralbereich)
Ich bin, wie ihr mich auf den Fotos und im Video seht, jung und richtig schön... 23 Jahre alt, 1,77 groß, Modelkörper. Ich mag es, ein guter Balg zu sein. Liebhaber des Vorspiels, extrem verfügbar und sehr vollständig! Ich empfange in einer ruhigen und zurückhaltenden Umgebung... Bis bald!
Il tuo rifugio trasgressivo
Sarò il tuo sogno proibito... Riservatezza e tranquillità per momenti di piacere indimenticabili...
Vedi la Fotogallery
---
Modella da copertina
Fisico spettacolare e curve mozzafiato per accendere ogni tuo desiderio con complicità e malizia.
Vedi la Fotogallery
---
Nell'accogliente camera da letto
Riservatezza e complicità per intensi momenti di trasgressione... Senza limiti e tabu'...
Vedi la Fotogallery
---
Il mio biglietto da visita Virtuale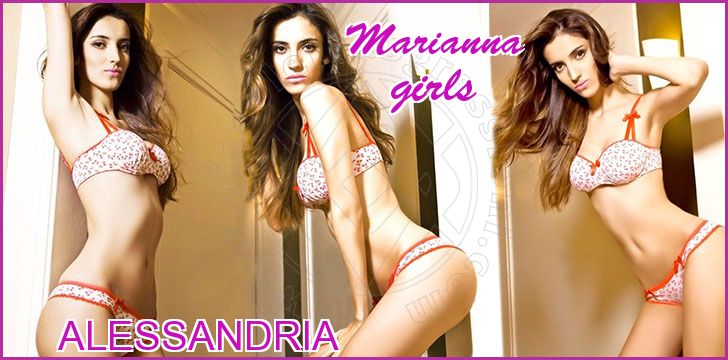 Il mio biglietto da visita